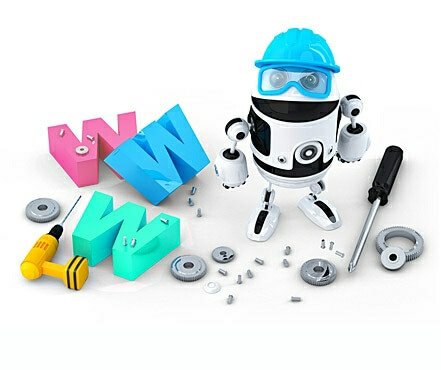 From television sets to smart phones, media is everywhere. The penetration of Internet and mobile technology has altered the rules of marketing and promotion. These days information is just a few clicks away.
In such a scenario, businesses need to widen their exposure to the digital world of marketing. The first step towards this is to have a professional quality mobile friendly website that is responsive to search engines and is compatible across devices. In addition, one needs hassle free services which are associated with running & maintaining website such as domain booking, domain hosting, email, etc.
The website designing marketplace is full of Do It Yourself (DIY) websites services that come at dirt-cheap prices. However, these offer little to no flexibility in terms of design or development. In most cases, these are highly rigid designs, cramped with too much of irrelevant and flashy elements. Then there is the on-going concern about maintaining and keeping it running.
This is where Flexi Websites is different. Mobile friendly website designing is a tricky task that is not everyone's cup of tea. Flexi Websites offer best-in-quality, cost-effective, and customisable Mobile friendly websites that are search engine, social media, and all-device friendly. We also handle domain booking, hosting, email activation, and maintenance, allowing you to concentrate solely on your business. All this at extremely affordable prices!